Building Insurance
Whether you're a private home owner or landlord, if you have a family home or apartment, or you own commercial premises, one thing you cannot afford to be without is building insurance. Most people believe it's as easy and straightforward to choose as car or contents insurance.
The Internet and online shopping age has convinced most people that the best and cheapest deals are always available online.
However, when it comes to insuring your property there are a lot of mistakes you can easily make when using an automated online calculator. Mistakes that can result in higher premiums as well as cover that is unsuitable.
If you want to make sure that you have the best possible cover for your very personal circumstances, then talk to an insurance representative at Aspire Insurance Solutions today. The advice you receive is completely free of charge with no obligation to act on a quote.
To help you understand why using a dedicated insurance representative and advisor is so important, we will highlight some key decision points.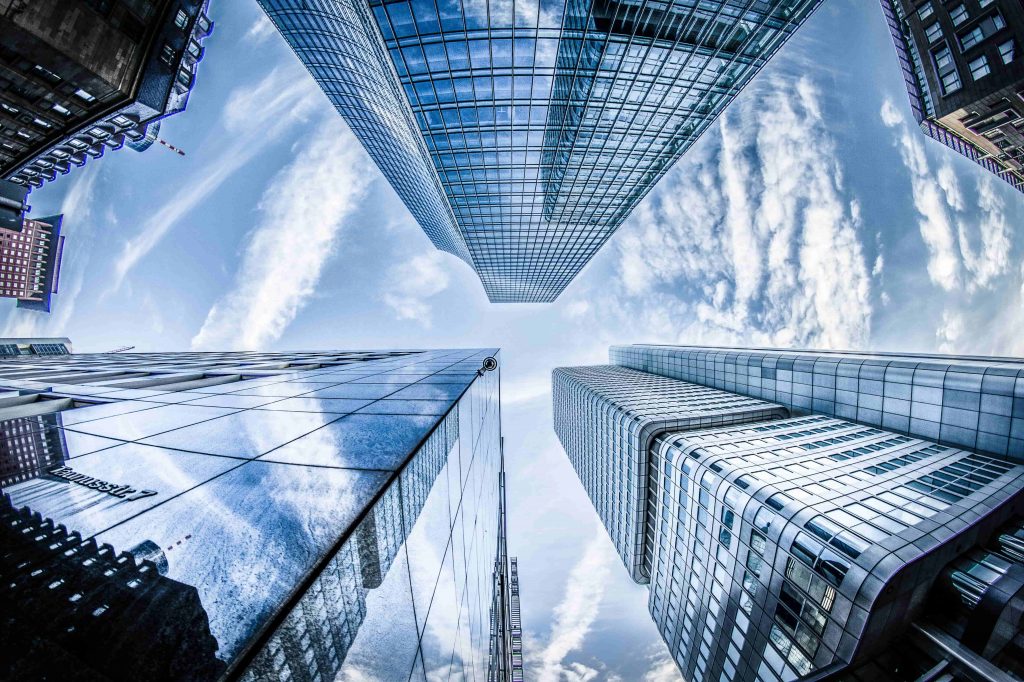 Different Types Of Building Insurance
Before you start thinking about what type of insurance you need for your building, it's important to first understand that there are several different types of building insurance. Choosing the wrong one for your situation can mean that you're actually not covered in the event of a claim, so make sure you pay close attention to this.
Home Building Insurance Only
– Must have requirement if you own or are purchasing a home with a mortgage
– Peace of mind to avoid catastrophic financial loss in events like fire, storm or flooding
– Liability protection for potential third party claims
Home Buildings And Contents Insurance
– In addition to your building the contents of your home will require cover as well
– Protection from severe financial loss due to fire, storm, flood damage and theft
– Best all round protection of all your most valuable items
Landlord Building Insurance
– Covers your rental property for events like fire, storm, flooding or accidental damage and loss
– Protects from financial loss due to lost rental income after a claim
– Can provide liability cover from third parties
Commercial Building Insurance
– Specifically designed for different types of business – Such as strata insurance or private company owned or super fund owned buildings
– Protects your business from catastrophic loss risking bankruptcy
– Can cover liability for third party claims
Commercial & Residential Strata
– Specifically tailored to properties with shared or common facilities like apartments or multi-unit commercial buildings
– Designated strata buildings require compulsory insurance cover, as well as public liability and office bearers liability insurance
As you can see, there are many different combinations of coverages that may be applicable to you. Dependent on what type of cover you require, there are also many add-ons designed to provide additional protection.
Some examples of these are specified jewellery or valuable items, accidental damage, out-building cover and cover for bicycles, sporting equipment, equipment breakdown, pools and pool equipment. All these additional options result in higher premiums, but for many people the viability of such add-ons is very low.
However, by contacting one of our insurance representatives, we can advise you on products by specific insurers that include such cover in their standard policies. As a result you gain far more protection with significant savings on premiums.
And that's precisely why you shouldn't blindly trust the advice you get from online insurance quoting systems.
Here's what you can expect from your insurance representative at Aspire Insurance Solutions.
Advice You Can Trust
With all our experience in the insurance industry, the insurance representatives you deal with have the expertise to quickly assess your needs and tailor coverage options to your needs and budget.
Our goal is to provide you with cover that gives you full peace of mind as well as the lowest possible premiums. We're able to achieve lower rates and premiums through discounts we have negotiated with some of the leading insurance companies.
As a result you can actually end up with a premium that is lower than any of the web-based ones you can find.
Face To Face Service
At Aspire Insurance Solutions our team is separated into dedicated specialty areas. This makes sure that you always deal with a specialist in commercial or residential and domestic properties.
Whether you need waterfront home insurance for your holiday home, or you're looking for more comprehensive cover for your new office location, you will be assigned the best possible insurance representative with the highest level of experience.
Efficient Claims Handling With 24/7 Contact
Putting in an insurance claim is never a great experience. In many cases the events leading to the claim are already stressful enough to have to deal with. That's why we offer full claims handling advice with dedicated 24/7 contact.
By providing us with the details needed to start the claims process you can take care of fixing your property, while we deal with the insurance company to get the payment to you as quickly as possible.
Annual Cover Review For The Best Premiums
Each year when it comes to renewal time we do a full review of your policy and do a comparison with other insurance companies to see if your cover can be improved or your premium reduced.
This is not something you get when you deal directly with an insurance company or online quoting system. You could end up overpaying, unless you go through the entire online calculation again. Trying to get the exact same details entered again can be confusing and very time consuming for you to do yourself.
To find out what the best possible premiums are as well as the most suitable products and add-ons, simply pick up the phone and speak with one of our insurance representatives today. The advice you receive is completely free of charge with no obligations attached.
How To Value Your Property
If you've ever taken out building and/or content insurance, or you've gone through one of those endless online calculators then property and content valuation is always one of the main questions.
Many people misunderstand property value as the market price they paid or if they sold it now. However, this can often lead to premiums that are significantly higher than they should be.
Your property valuation should be based on the worst case scenario cost of having to demolish and rebuild it. And your contents valuation should be based on replacing everything you own.
Getting this right is important as otherwise you could be left underinsured. And that is a situation you don't want to find yourself in should it ever come to a claim, as it could end up reducing your claim payment significantly.
At Aspire, we can go through a careful and easy to understand process of advising you how you can correctly value your property to make sure you don't end up in such a situation. We can also access insurance valuers through the Steadfast Network on your behalf to get the most accurate valuations.
What Does Building Insurance Cover?
Building insurance is designed to cover damage or financial loss that occurs as the result of:
Fire or explosion
Storms or floods
Flood ( Flood Is An Option You Have To Choose And Is Not Automatically Covered )
Earthquakes or subsidence
Fallen trees
Burst water pipes
Theft and vandalism
Accidental damage
Malicious damage
Cyber Insurance
Workers compensation
Policies can also be tailored to include numerous other things like equipment breakdown and tax audit cover. The main benefit lies in you being financially protected should a worst case scenario happen and you were faced with a costly repair or rebuild.
Contact Us Today
If you have just purchased a property or your existing insurance is up for renewal in the North Queensland, Brisbane and Gold Coast area, make sure you call our team today on 1300 886 781. You are guaranteed to deal with an expert in either commercial or domestic insurance who will help you get the protection you need.