Airbnb Insurance Cover
At any given time thousands of homes are available for short term rent through services like Airbnb. Thousands of such properties are available in Northern Queensland including Brisbane and the Gold Coast area and all of Austraila.
However, when surveyed, over 50% of Airbnb hosts were unable to say for sure whether or how their current insurer had their property and financial interests protected.
A lot of the confusion stems from an uncertainty over what the Airbnb Host Protection Insurance covers and what your own home and content policy will provide.
At Asprire Insurance Solutions we have expert insurance representatives in the home sharing industry who are able to provide you with all the advice you need to make sure your assets are financially protected. Just pick up the phone and call us on 1300 886 781 for a completely free and no obligation quote.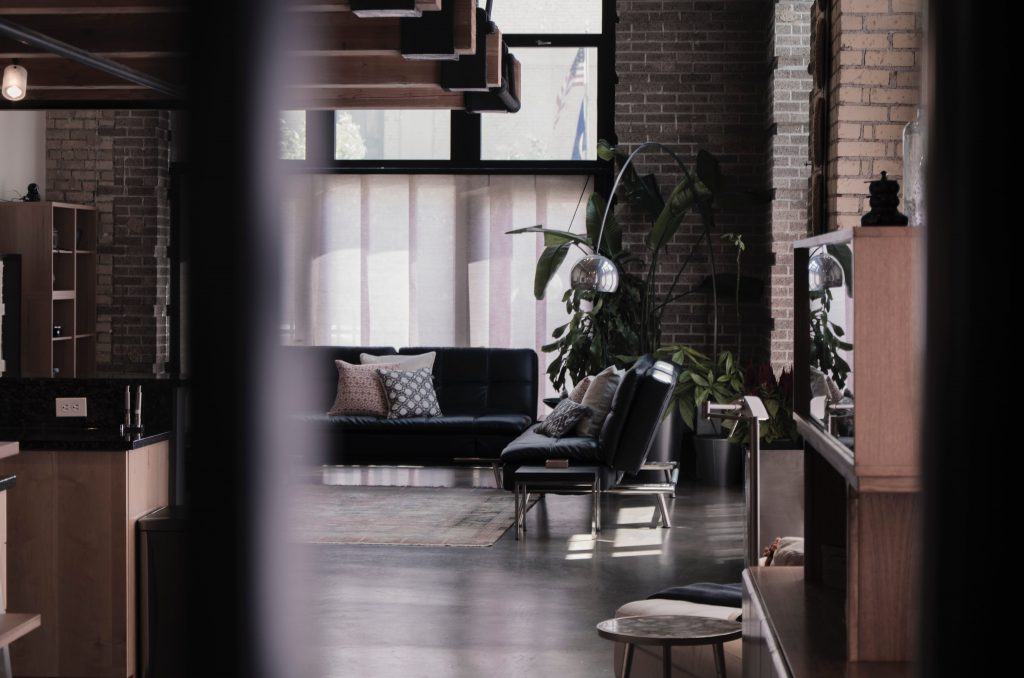 Different Types Of Airbnb And Short Term Holiday Letting Insurance
The home sharing economy as well as short term holiday letting is becoming increasingly popular. People are renting out rooms in their homes as well investment properties. However, your standard home insurance policy is will very likely not cover you for all the risks you're exposed to.
Here are some different types of cover that you need to be aware of, before you start taking in short term tenants.
Airbnb Host Protection Insurance
This is the cover that all Airbnb hosts automatically receive which is provided through Zurich and Lloyds of London. However, many hosts do not spend enough time to fully analyse and understand what this policy actually covers.
The main protection this provides you, is from liability claims due to physical injury or damaged or lost property of your guests. However, in most cases this will not protect you from financial risks due to loss or damage of your property, as it really is "just" a form of Airbnb public liability insurance.
And that is why additional insurance cover is so important.
Full Accidental Damage Policy
One of the most unique protections our insurance representatives at Aspire are able to offer is full accidental damage policy wording through our Steadfast Network. This type of policy can provide you with the most comprehensive cover for damage to your property directly resulting from the actions of short term stays.
Landlord Insurance
Whether you own the property or are leasing it yourself, it is quite likely that any form of renting out the entire home or even just a room, will be best protected with a form of landlord insurance.
These unique policies provide additional protection specifically for damage to the building and contents, but also for any potential liability for accidents suffered by the tenant.
Quality Advice You Can Trust
If you want to make sure that your property is protected and that all liability cover is taken care of, then our insurance representatives at Aspire Insurance Solutions are here to help.
Our team are personal fans and regular Airbnb users, and with our unique insights into numerous new and innovative products we can make sure you sleep better at night.
Worrying about your potential financial risks can take the good out of making some extra money from your home or investment property. So make sure you take advantage of our free advice and no obligation quoting guarantee.
Face To Face Service
While online insurance quoting systems can be very convenient, nothing can fully replace the peace of mind you receive from talking to an experienced insurance insurance representative face to face. Airbnb and short term holiday letting insurance policies are not as straightforward as most other types of cover.
Ending up with cover that doesn't protect you from all types of risks can be a devastating situation to encounter when you're facing an actual claim.
Expert Claims Handling With 24/7 Contact
Whether you're facing a liability or property damage claim, having to deal with a claims department or insurance assessor can just make an already stressful situation worse. That's why we provide you with a 24/7 claims handling contact.
With the help of our dedicated team you can make sure that your claim is dealt with in the fastest possible way, so that you don't have to worry about the finer details.
Annual Cover Review For The Best Premiums
As part of your service with Aspire Insurance Solutions, we perform an annual review of your policy and premium. This makes sure that you always have the best type of cover available in a rapidly changing industry. And it will also keep your premium payments down.
If you want to better understand whether your current insurance policy has you fully covered, or if you want to find out if you can get a better renewal quote then pick up the phone and talk to one of our insurance representatives on 1300 886 781 today.
How To Assess Your Financial Risk Exposure
The risks involved when you open your home to strangers is significantly higher than when you're insuring your private residence that you don't use for commercial purposes. Fully understanding the added risk and some situations hosts have found themselves in is vital in order to pick the right cover.
Not only do you have exposure to someone causing damage to your building, but you will also have to consider what level of contents insurance cover you need. And this is an area where many hosts have ended up undervaluing their property only to find themselves in the dreaded underinsured situation.
If you are in a situation where you have to process a claim and you undervalued your property, then you could end up only receiving a fraction of the pay-out you were expecting.
To avoid such situations make sure you speak with one of Aspire's dedicated Airbnb insurance representatives today.
What Does Airbnb Insurance Cover?
The great thig about the insurance products we offer is that they can be tailored to your specific situation. Generally speaking though, you would want to make sure you are fully covered for:
Damage to building
Damaged contents
Legal Liability
Excess options Start As Low as $500 – $750
Full Accidental Damage Policy Wording
Flood Cover
External Locks or Keys Covered
Legal costs to evict a tenant
Automatic Electric Motor Burnout – Repair or Replacement
Contact Us Today
Airbnb insurance policies are now available from many different providers and fully understanding the policy wording can be very difficult. To make sure you actually have the cover you think you have, just pick up the phone and talk to one of our insurance representatives on 1300 886 781.
The advice you receive is free of charge and you will receive a no-obligation premium quote to compare to your existing policy or other quotes you have obtained. It's the most effective way to get the best possible premium with the highest level of cover.