Hotel And Motel Insurance Advice That Gives You the Right Cover
When it comes to hotel and motel insurance, it can be very tricky to get your policy set up correctly. Different businesses will require very different types of cover dependent on whether you own the property or are a lease holding operator.
Not having the right cover for you legal business setup can result in you being exposed to financial risks that you thought you had covered. And in some instances your hotel insurance costs could be significantly higher than they need to be.
To help you make sure you have the right insurance cover and are not exposed to huge financial risks, just pick up the phone and dial 1300 886 781 to talk to one of our dedicated insurance representatives at Aspire Insurance Solutions.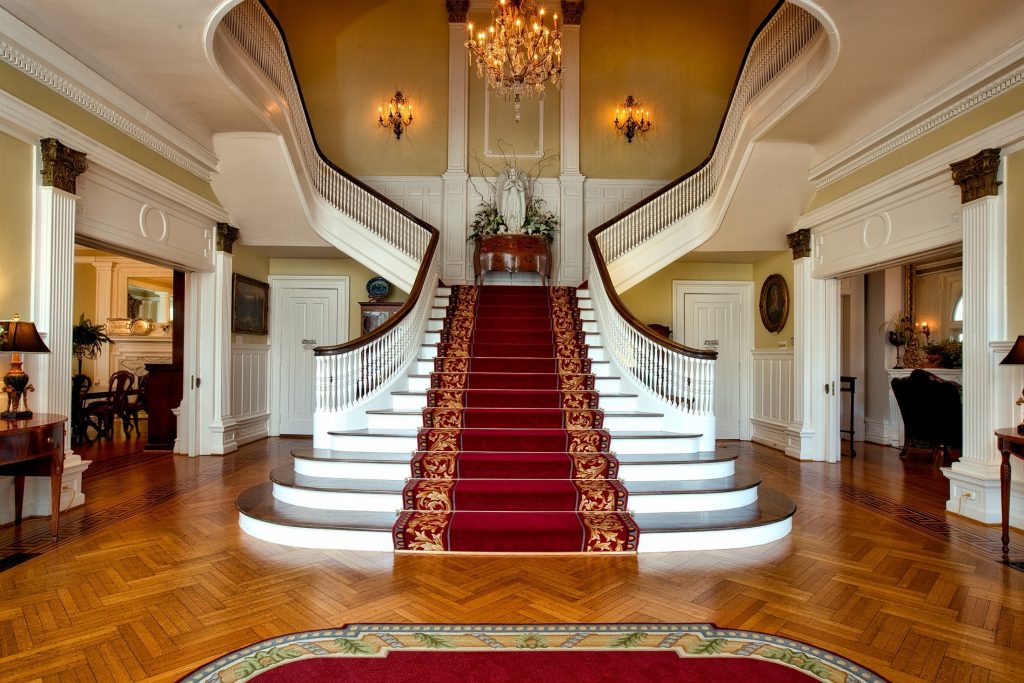 Different Types Of Hotel And Motel Insurance Cover
One of the most important things you have to consider before you take out any business insurance for the hotel and motel industry is what type of cover you actually need. This is not where you identify the finer details of the different risks.
It's rather common in the industry for landlords to allow the tenant to take out building insurance under the tenants legal entity name. In the event of a claim this can leave both the tenant and landlord exposed financial risk, with especially the property owner having no legal insurance contract for their property.
It's much more about understanding at a high level what different types of policies actually cover, and which ones apply to your business setup.
1.      Property Owner And Landlord
– Covers the structural building to avoid catastrophic financial loss from fire, storm, flood, as well as accidental or malicious damage
– Includes machinery breakdown, public liability, glass cover, business interruption to cover rent loss
2.      Owner Operator
– In addition to the above typical building cover it will include theft of valuable items and money, as well as both internal and external broken glass
– Will also reduce the risk of business interruption due to a claim situation and public liability
3.      Operator And Leaseholder
– Specifically excludes cover for the physical building which has to be insured by the landlord under their legal entity
– Includes theft, money and machinery breakdown, as well as liability insurance
As experienced insurance representatives, we can quickly help you identify what cover your specific business situation requires. This is the first thing we review with all clients and we have often encountered situations where inadequate insurance policies were in place.
Call us today on 1300 886781 to speak to one of our dedicated hotel and motel insurance experts to have your existing policy reviewed or to get the best advice for a new business being set up.
Quality Advice You Can Trust
Insurance policies in the accommodations industry are complex and can be difficult to understand. As a business owner you're better off discussing these matters with experts in order to take any doubt out of the equation.
It can happen too easily that you arrive in a claims situation only to find out that you don't actually have all the risks covered. Or you could be paying an inflated premium for cover that legally should not be your responsibility.
It's always a good idea to check your lease agreement for any legalities that can impact your risk exposure.
At Aspire Insurance Solutions we have a dedicated team that understands all the different products available, to come up with the best solution for your business.
Whether you own a small owner operated motel or you run a chain of hotels in multiple cities, your assigned insurance representative will have the knowledge and experience to make sure you satisfy all motel and hotel insurance requirements.
Face To Face Service
When it comes to complex insurance policies for hotel or motel businesses it is vital that you discuss the entire process with a dedicated person. And that is exactly what we provide at Aspire Insurance Solutions.
Your entire assessment and application process will be handled by one person who understands both the products available and more importantly your personal circumstances.
Expert Claims Handling With 24/7 Contact
Facing an insurance claim can be a very stressful situation, even before you pick up the phone to start the claims process. You're usually in a situation where you have countless problems to solve to make sure your business suffers the least possible disruption.
Part of your service at Aspire Insurance Solutions includes an expert claims handling team that will advise you on the entire process as well as help you gather all the necessary information.
Annual Cover Review For The Best Premiums
Along with our ability to provide you with discounted rates from many of the leading insurance providers, we also go through an annual policy and premium review process for you.
This is a completely hands off approach for you allowing you to make sure that you always receive the most competitive rates available, and reducing your operating costs.
To find out exactly how your hotel or motel business can benefit from in-depth product advice, lowered risk exposures and premium costs, contact one of our insurance representatives at Aspire today on 1300 886 781.
How To Assess Your Financial Risk Exposure
Hotel and motel insurance costs can become a significant expense for business owners. Many new clients we deal with have ended up in situations where their policies cover a building they don't own because they took out the wrong type of policy.
This leaves the landlord exposed to risks, as they have no legally insured interest associated to the policy. And the policy holder can be paying a huge premium.
Unlike car or household insurance, the process for evaluating your hotel/motel business assets and risk exposure are far more complicated. Your insurance representative at Aspire can help you through this with a simple to follow process. And when needed, we can access insurance valuers through the Steadfast Network as well.
What Does Hotel/Motel Insurance Cover?
These types of insurance policy can be very specifically tailored to suit different needs. But there are certain things that you will want to make sure you are protected for:
Fire and storm damage
Flood ( Flood Is An Option You Have To Choose And Is Not Automatically Covered )
Cover for machinery, fixtures and fittings
Business interruption protection
Cash stolen on premises or to/from the bank
Breakage of internal and external glass
Deterioration of stock
Burglary and theft
Public liability – compulsory for you and the landlord requires all tenants to have this
Management Liability
Cyber Insurance
Workers Compensation
There are many more optional extras that may or may not be recommendable, so make sure you discuss these in detail with your insurance representative.
Contact Us Today
Whether you're just starting a new venture in the accommodations industry or you're existing policy is up for renewal, make sure you pick up the phone and talk to one of our insurance representatives on 1300 886 781.
You are guaranteed to receive expert advice from people that know your industry in Northern Queensland, Brisbane and the Gold Coast areas. The added peace of mind that you are covered for all eventualities and the potential savings on your premium will certainly help your run your business more effectively.