Woodworking And Cabinet Maker Insurance Policies
Unlike general carpentry, insurance for woodworking business owners aims to provide very unique cover. Because there are some subtle differences in how you operate your business, you require some specific policy wording to gain full financial protection.
A mistake that many cabinet makers end up making is to take out a standard carpentry policy, only to expose themselves to significant risks. Often these risks are only fully understood when it comes to a claims situation and you find out you're not actually covered.
To make sure that you have the most comprehensive policy for your business setup, your best option is to contact Aspire Insurance Solutions on 1300 886 781. We have a dedicated team of commercial insurance representatives on standby to provide you with all the advice you need.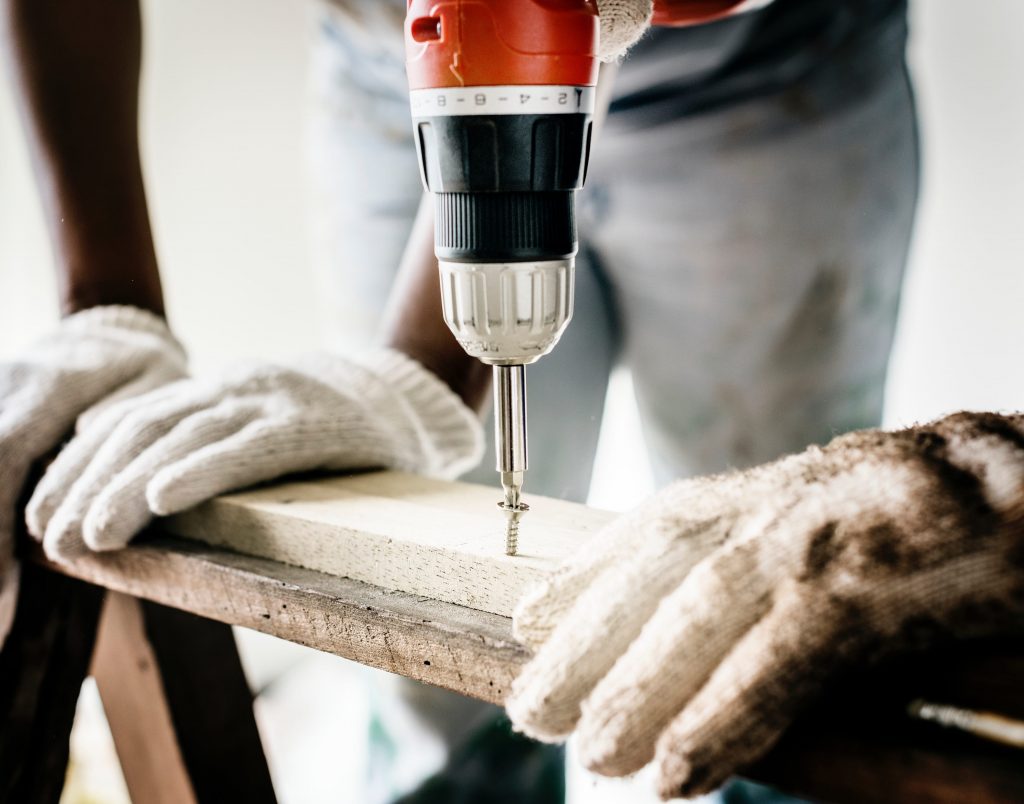 Unique Risks In The Woodworking Industry
In most cases cabinet making and woodworking businesses will work on residential projects for kitchens and other furniture, but commercial office projects are also very common.
Dependent on your main area of expertise you will be exposed to very unique risks.
Material Damage
The machinery you commonly use and the working environments of construction sites can pose some significant risks to third party materials becoming damaged. For example, a kitchen installation could cause accidental damage to floors or walls leaving you on the hook for the repair bills.
Equipment Breakdown
Some of the equipment used in cabinet making these days has become very high-tech and reliant on sophisticated computers. Even robotic devices are now common and when these break down or are accidentally damaged then the repair or replacement costs can be extremely costly.
Add to this the effects on your business profits due to interruptions if there are downtimes.
Product Liability
Even when you fully test the end products you install in your customers home or offices and make sure that everything is as it should be, material failure can still happen. If this results in significant damage to your customer's property, or even just the repair costs, can result in some very large bills.
Quality Advice You Can Trust
Because of the many unique risks that you can experience on a daily basis, it is not enough to just take out a cabinet maker general liability insurance policy. While these may cover some of the common claims, you could still be taking on significant financial risks.
With extensive experience from working with cabinet makers and carpenters, we know exactly what you need in your policy wording to fully protect your financial interests.
This gives you the peace of mind that your business can keep running even in a worst case scenario.
Face To Face Service
The only way to fully understand how your business operates and what types of risks you're exposed to, is to have an in-person conversation. While it may seem convenient to just go with an online quote and off the shelf product, this could leave you with less protection than you think.
We deal with all our clients in person to make sure we know all the important aspects of your business. As a result you always have the most suitable policy options available to you.
Expert Claims Handling With 24/7 Support
Having to deal with an insurance claim is not an easy task. You could be looking at a situation where you're suffering downtime due to damaged machinery. Or maybe one of your staff got injured on the job.
The last thing you want to do is spend endless hours on the phone to figure out exactly what you need to submit in order to process a claim and receive payment.
That's why we have a dedicated 24/7 support service to help with the details required for all the different insurance providers. This allows you to focus on keeping your business running, while we look after most of the claims process
Annual Cover Review For The Best Premiums
Each year at your policy renewal you have a great opportunity to shop around for better deals and newer insurance products. However, calling all the different insurance providers for a quote yourself is very time consuming.
As one of our valued clients, you will automatically receive a full review of your cover each year. We are often able to recommend new types of insurances for cabinet makers which often have very competitive pricing and discounts available.
If you want to take advantage of this full service package then just pick up the phone and talk to one of our team on 1300 886 781. You will receive completely free advice and a no obligation quote to help you decide what the best option is.
Common Claim Scenarios
Over the many years of working with cabinet makers we have helped many of our clients with some very difficult claims scenarios. Some of the more common situations may not seem obvious, which is why it's so important to have your policy reviewed by one of our experts.
Fire Damage
When you have a working environment with a mix of saw dust, wood chips, paints, lacquers and electrical equipment, then the fire hazard risk is very high. It can happen all too easily, even with the most stringent safety precautions.
Between staff injury and severe damage to machinery and inventory your business could end up taking a very big hit.
Injury From Product Failure
No matter how careful you are with the construction and assembly of your products, sometimes parts can fail. Even when the failures are due to a part you buy in, you will be exposed to liability for potential property damage, injury and some large legal bills as well.
What Does Woodworking Insurance Cover?
Dependent on what types and sizes of projects you work on, and whether they tend to be residential or commercial, your risk exposure can be very different. However, there are a few things that your insurance policy should always provide protection for:
Fire and flood damage
Flood ( Flood Is An Option You Have To Choose And Is Not Automatically Covered )
Cover for machinery, fixtures and fittings
Equipment breakdown
Business interruption protection
Cash stolen on premises or to/from the bank
Breakage of internal and external glass
Burglary and theft
Public liability – compulsory for you, the landlord requires all tenants to have this
Management Liability
Professional indemnity
Cyber Insurance
Workers Compensation
Contact Us Today
If your business is based in Northern Queensland, Brisbane or the Gold Coast, then make sure you contact our commercial insurance representatives today on 1300 886 781. Alternatively, you can use the contact form on this page to leave your details.
All the advice you receive is free of charge and if you don't like the products or quotes we provide, then you're under no obligation to buy. However, we very confident that we can provide you with the best possible deals.