Food Manufacturing Insurance Policies Tailored To Suit Your Business Activities
If your business is focused on making or preparing food or ingredients to be used in food or beverages, then you have very different financial risks than most other businesses. Yes, your property and machinery will require very similar policy protection.
But when it comes to public and product liability you can be open to very financially serious and even bankrupting risks.
Business insurance for food industry operations requires careful analysis of your business and how and to whom you sell your products. All too often it can happen that businesses like your own end up in claim situations you thought you might have covered, only to find out it wasn't.
At Aspire Insurance Solutions our specialist commercial insurance representatives have in-depth experience with all the risks and types of claims you could face. Talk to us today on 1300 886 781, if you have any concerns about your existing policy and want to save on your premium at the same time.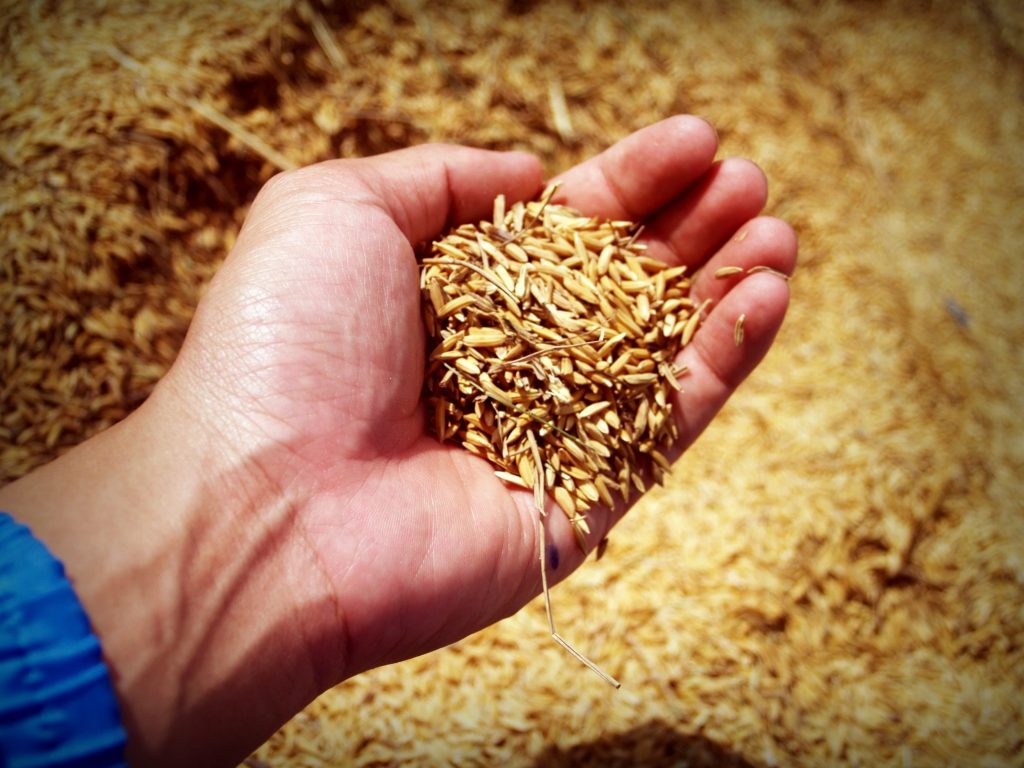 Unique Risks Of Food Manufacturing Industry
The food and beverage industry is big business but it also opens you to certain risks that could end up costing crippling amounts of money. These situations are common enough and unless you have the right policy wording it could end up in serious business disruptions.
Here are some situations you could encounter.
Class-Action Lawsuits
Imagine one of your most popular products is tarnished with a contaminated ingredient. As a result a lot of your customers become sick and they organise themselves into a class-action lawsuit against your company.
Even though it may not have been your fault that the ingredient became contaminated, you are exposed to a very expensive risk here.
Product Contamination Recalls
Similarly, you could be facing a situation where you identify a problem with one of your products before it has sold in large quantities. You are now faced with a very large bill to have all those products removed from shelves and either shipped back to you or disposed of.
Regulation Compliance Issues
The food industry is heavily regulated to protect consumers. Whether you intentionally or unintentionally end up in a situation where you're not fully compliant, you could face very hefty fines and legal fees.
These are just a few common risks that our services can help financially protect you from. There are many more that your insurance representative at Aspire will be more than happy to explain.
Quality Advice You Can Trust
Whether it's small food business insurance or policies for large industrial scale operations, our team of commercial insurance representatives at Aspire have the experience to provide you with the best suitable product available.
We work with all the major insurance companies and fully understand the unique policy wording of each product. This helps identify those products that best protect you from the financial risks you could face.
With extensive experience in the industry we have encountered common and very unique claims situations. Understanding how to financially protect you against all those eventualities is what ensures you end up with the best possible advice.
Face To Face Service
All our in-depth knowledge of the food manufacturing industry with its unique requirements and risk exposure is available to you through an unmatched face to face service. We firmly believe that only through meeting with our clients in person, can we truly make sure that you get exactly what you need.
You will learn exactly where you are exposed to the most financial risks and we then make sure that we tailor a policy to your personal needs. If you're happy with the quote then we take care of the food manufacturing insurance application to save you the time and hassle as well.
Expert Claims Handling With 24/7 Support
Processing an insurance claim can be a time consuming task where you can end up with multiple points of contact in order to gather all the information needed. That's why your service at Aspire includes a 24/7 claims support.
If you're in the unfortunate position of having to avail of your policy, then you can contact us directly to take care of the process. This allows you to focus on your business to make sure you have the least amount of interruption.
Annual Cover Review For The Best Premiums
At each anniversary renewal we automatically check your policy cover and compare it to the latest products available. Just like in any other industry, insurance policies change and new offers become available.
These can often provide more cover with premium reductions also a possibility. With our unique offerings from specialised insurers you will always be confident that you have the best possible protection from financial risks.
If you have an existing policy that is up for renewal or just want to make sure that your current policy offers you adequate protection, then contact our commercial insurance representatives today. Simply dial 1300 886 781 or use the contact form on this page for completely free advice and a no obligation quote.
How To Value Your Property
Valuing your property and assets is an extremely important part of setting up your insurance policy. Many people are tempted to lower their valuations in order to get a better premium. However, this leaves them open to potentially huge financial risks.
When you underinsure your property you could end up with just a fraction of the amount you're expecting leaving you seriously out of pocket.
To make sure that you don't end up in such a situation, make sure you talk to our insurance representatives today. We can advise you on the best ways to value your property to make sure you are fully covered.
What Does Food Manufacturing Insurance Cover?
While your insurance policy can be tailored to your very unique business requirements, there are certain things you have to make sure are always covered. Here are some of the most important things to consider:
Fire and perils, covering equipment, fixtures and fittings, and stock
Flood ( Flood Is An Option You Have To Choose And Is Not Automatically Covered )
Business interruption protection
Money cover – on premises/at home, and to/from the bank
Glass breakage internal and external
Burglary and theft
Public and product liability is an absolute must
Management Liability
Professional Indemnity
Cyber Insurance
Workers Compensation
Product Recall Cover
Contact Us Today
Getting food and beverage insurance policies set up to protect you from serious financial loss or even bankruptcy is not something you should take light hearted. Too many businesses end up in a claim situation they realise they are not actually fully covered for.
Don't let this happen to you and make sure you take advantage of the free advice and no obligation quote available from our team at Aspire Insurance Solutions. Simply pick up the phone and dial 1300 886 781.